"Through film, stories play an important role in the creation of empathy."
I met Erick years ago back in Santiago, where we shared our passion for editorial design and life outdoors. An active rock climber, environmentalist and designer, he has recently founded award-winning creative collective MVMT along with Nicole Ellena, putting their creative services to fight for environmental and social causes affecting Chile and the world, reinforcing the need to restore a balanced relationship with our planet.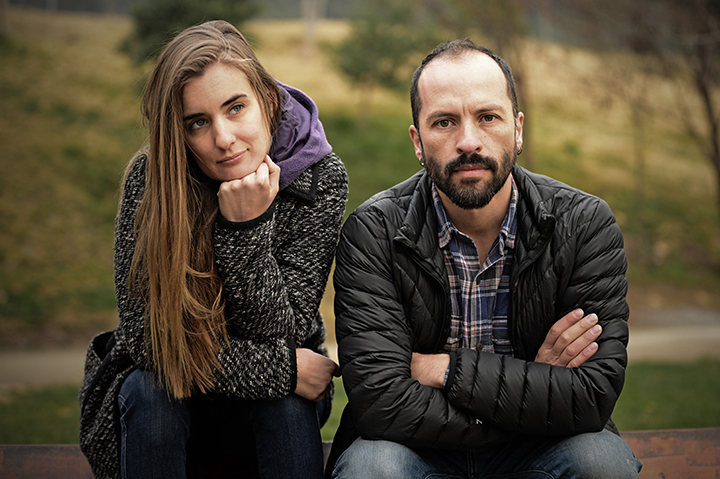 Nicole Ellena and Erick Vigouroux
© MVMT

Tell us about MVMT. What does it stand for?
MVMT is an environmental film and communication creative agency based in Chile. We work on independent projects, as well as work with organizations (mainly nonprofits), who are aligned with our mission.
We have focused on creating various film projects with the aim to create content that can be used for environmental education purposes. Our film projects have covered topics such as overfishing, dams and hydroelectricity, as well as wetlands and migratory seabirds.
We also produce a series of events that connect people to nature, and recently started an online magazine called Endémico, about the intersection between art, design, & conservation.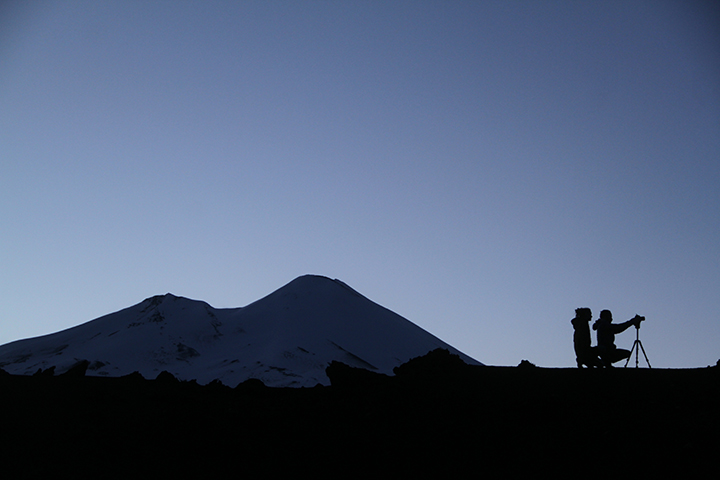 What role should environmental communication play in our society? How important is it to communicate environmental issues effectively?
Some critics state that the environmental community has not been successful in bringing the various issues into a mainstream consciousness. While this could be true to some extent, this is changing thanks to documentary film and social media, as more and more people are becoming aware of issues as well as becoming more involved.
There is a concept called empathy avoidance, which states that people have a limited capacity of empathy available, and at times, people may chose to avoid feeling empathetic. This tends to happen when they are presented with dire situations with no clear solution or way they can become involved. This information is useful when setting the tone in environmental communications, as it is important to frame the issues in ways that inspire action, not frustration, fear or anger.
Through film, stories play an important role in the creation of empathy. We have seen how viewing short documentary films makes people become engaged with certain issues and share the message in their communities (through social media or word of mouth). We also believe the content should be delivered in the most visually appealing manner as possible.
It is important to communicate environmental topics to the masses because through citizen coordination and movement creation, there can be positive change in policies for the environment, as well as changes in individual behavior.
Chiloe Coming Afloat
© MVMT

What is the most important point you would like to raise awareness about right now? Where is the most important area for change?
In Chile there are many environmental conflicts due to the way the economy functions, as it is based on the exportation of raw materials. Therefore, it is a country plagued with mining projects, forestry, industrial fishing and salmonfarming, etc. Unfortunately the environmental laws in Chile are very weak in comparison to the laws that promote industrial development, so the problems are everywhere: from the mountains to the deep oceans.
We think that it is necessary to focus on changing the model, rather than the individual struggles or issues in certain territories. Chile´s constitution is made for business, not nature, so we need to change that.

Still from Chilwe, La Isla de las Aves
© MVMT
How do we balance the needs of human beings and animals?
It really is about the way we see animals. Since we are children we are taught to eat them, visit them at the zoo where they are in cages, and taught to believe that they may not have feelings. Many cultures are led to believe that this planet earth was made especially for humans.
Human beings are part of nature, not superior to it, and until this changes, its going to be difficult to answer this question. We are now living in the ¨Anthropocene¨, a geological era where man´s impact is at its peak. Hopefully it is a name that will create discontent and make people re-question what we are really doing here.
Hopefully we can slowly transition into a society that understands that we need a healthy environment, as it is the basis of our very existence.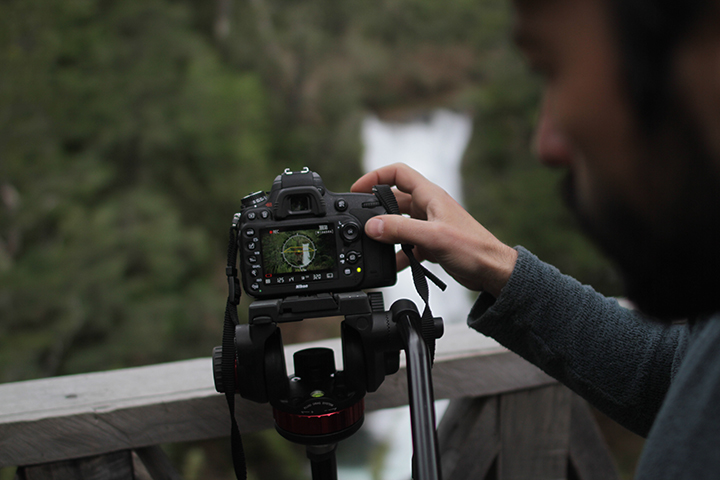 What does the future hold for documentaries?
Documentaries have gained their presence on Netflix, social media, film festivals, Vimeo Staff Picks, amongst other outlets.
What will likely happen is that more people will become filmmakers inspired by all kinds of topics, but since environmental struggles are on the rise, this genre will likely grow, as it already has.
Given the larger amounts of documentaries produced, it will be more important to innovate, in order to leave a lasting impact on the audience. We have already seen this, as some filmmakers are already using different approaches to the point of view, character development, and camera and editing techniques.
Finally, what are your favorite places on earth?
Our favorite places are rainforests, but if we were to choose one specific place, Patagonia would be the most beautiful and wild place we have visited to this date. It contains a variety of landscapes, including glaciers, rainforests, and ocean canals.
Have a look at more of MVMT's work at mvmt.cl